We specialize in services to the industrial refrigeration
market, which include, but are not limited to:
System Design
Energy Evaluation
Construction/Installation
Preventative Maintenance
Safety Training
24hr. Emergency Service
Retrofits

We're experienced in servicing and installing all types of compressors, condensers, chillers, cooling towers and evaporators, including

Ammonia

and
Freon
systems. Through our preventative maintenance and trouble-shooting, you can expect to realize long-term cost savings, improved reliability, and extended useful life for your equipment.
• Coolers
• Freezers
• Blast Freezers
• Low Temp. Spiral Freezers
• Anodize Systems
• Chillers
• Cold Storage
• Food Processing
• Beverage Process Chilling
• Ice Rinks
• Custom Applications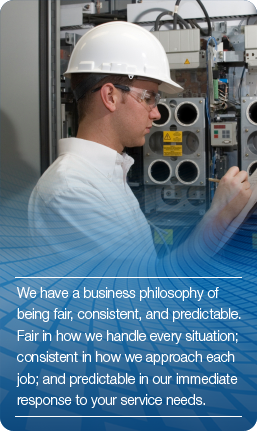 6970 Hermosa Circle
Buena Park, CA 90620
714-736-9884